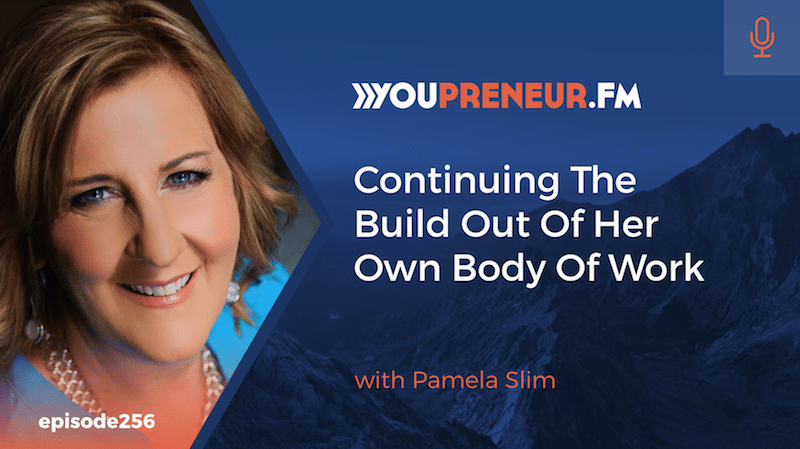 Navigating the world of online business has a lot of unexpected twists and turns, opportunities where you grow and where you learn. My guest today makes it her mission to get to the bottom of what keeps small businesses from becoming even more successful.
In this episode, author Pamela Slim joins the show as we talk about a project that is near and dear to Pamela's heart, where she has built a learning/experimenting environment for small business owners to help them see what works in their businesses.
We also get into a discussion about systemic sector problems, her survey process, how she has learned more about her audience and the big surprises she has found from it.
This episode with Pamela is such a great example that shows the small business owner journey is one of constant learning and discovery. You'll definitely need a notepad and pen for this one so get ready and tune in!
Essential Learning Points From This Episode:
What Pamela means by her learning laboratory.
Pamela talks about the different mindsets she runs into when it comes to small business owners.
What Pamela plans for her next upcoming book.
Chris and Pamela talk about sometimes doing things for the wrong reasons.
Much, much more!
Important Links & Mentions From This Episode:
Thank You for Tuning In!
There are a lot of podcasts you could be tuning into today, but you chose mine, and I'm grateful for that. If you enjoyed today's show, please share it by using the social media buttons you see at the top and bottom of this page.
Also, kindly consider taking the 60-seconds it takes to leave an honest review and rating for the podcast on iTunes, they're extremely helpful when it comes to the ranking of the show and you can bet that I read every single one of them personally!
Lastly, don't forget to subscribe to the podcast on iTunes, to get automatic updates every time a new episode goes live!
Chris founded Youpreneur® in 2015. He is a serial entrepreneur, keynote speaker and author of the bestselling books "Virtual Freedom" and "Rise of the Youpreneur". He hosts our podcast, live events and coaches our clients inside the Youpreneur Incubator. Chris is based in Cambridge, UK.